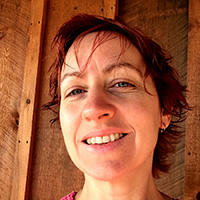 ---
Evelyn Eekels
Creative Designer, CerebellumBug
Illustrator and Artist
Evelyn's artistic experience includes traditional oil and acrylic paintings, ink drawings for children's educational books, as well as video game development. For Syngli, she assists in logo design and the creation of illustrations included within the knowledge database.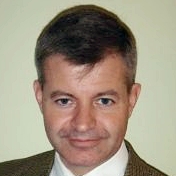 ---
Kevin Elop
Accelerator Centre
Accounting and Finance Mentor
Kevin is a senior financial leader whose broad experience encompasses start-up entrepreneurial environments and complex multinational corporations. He has served as CFO of multiple early-stage technology companies, as well as Christie Digital Systems, a world-leading manufacturer of digital projection solutions. Before joining Christie Digital, Kevin, as CFO, Treasurer, Corporate Secretary and Board Member, led the successful $100M NASDAQ IPO of Elastic Networks, a high tech telecommunications start-up company based in Atlanta, Georgia. Kevin was educated at the University of Waterloo, and holds a Bachelor of Arts degree and a Masters in Accounting degree. He attained his Chartered Accountant designation in 1989, and his Certified Management Accountant designation in 1990.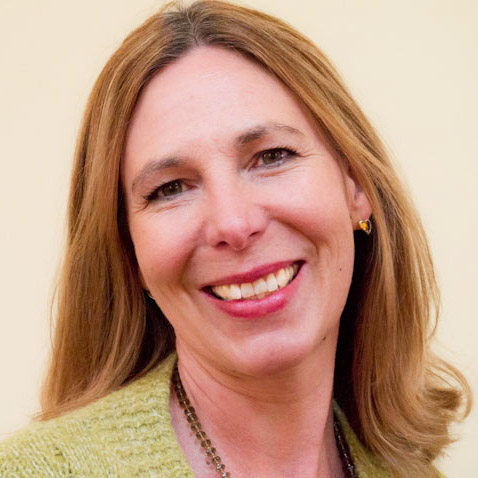 ---
Marcella Erskine
Founder & Director, Music Shakers
Education Startup Consultant
Marcella has Master's degree in Social Work from Hunter College, New York, where she specialized in group and community work, and a B.Sc. in Psychology from Colorado State University. Her experience includes teaching music and movement in schools in the USA and UK, as a Social Worker with alcohol and drug dependent youth, and as a group leader facilitating support groups for cancer patients. She founded and directs Music Shakers, providing classes to children, parents and caregivers in order to foster experiential learning of music and movement, enhance early childhood development and build communities of families. She is also a member of Science Capital, an independent non-profit company which provides a direct link between academic and business experts. At Syngli, she advises on educational entrepreneurship, and adaptation of the platform to children and learners with communication disorders.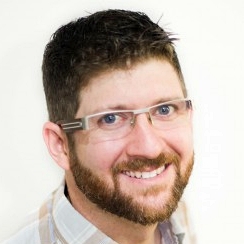 ---
Steven Fyke
Creative Director, Snap Pea Design
Design Strategy Mentor
Steven has over 15 years experience designing and building strategy, prototypes, products and user experiences. Through his career he has developed an extensive and varied technical background but understands that great engineering cannot build great products without the foundation of a cohesive user story. He is a strong believer in User-Centered design and helps to grow strong companies and products through critical analysis of user research, the creation of new experience paradigms, diving into the technical details and large quantities of tea. Steven holds a bachelor's degree in Mechanical Engineering from the University of Waterloo and has over 140 US patents to date in the fields of mechanical design, short-range wireless communication, security, user interfaces and others.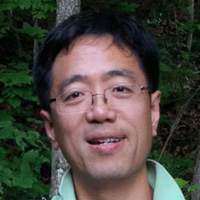 ---
Eddy Guo
Enterprise Application Integration Specialist
Data Architect
Eddy has a bachelor's degree in engineering from Tianjin University. Eddy's industry experience includes 14+ years of experience in EAI and SAP application development and integration at Research in Motion. He has been assisting Syngli with evaluating and implementing the SAP HANA in-memory computing platform, to help with intelligent, big data operation of the software. In his spare time, Eddy also loves jogging and volleyball.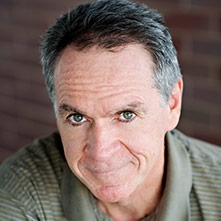 ---
Kevin Hood
President, Market Access Corporation
Sales and Marketing Mentor
Kevin is a lifelong entrepreneur with over thirty years' experience developing and working with new business ventures. Over the years he has worked with many startups, emerging companies, associations and major corporations. Clients have included IBM, CIBC, Northwestern Mutual Financial, Microsoft Skills 2000, Supply Chain Management, Philips Electronics, Maplesoft, Virtek and the Canadian Professional Sales Association. His book "Six Steps to Self-Employment" is a guide for anyone interested in creating and sustaining a successful entrepreneurial career. He originated and developed the "Tech Sales Program" delivered through the Schlegel Centre at Wilfrid Laurier University and Communitech, and instructs on marketing and sales in the Masters in Business, Entrepreneurship and Technology (MBET) program at the University of Waterloo. Kevin holds a Bachelor's Degree in Political Science from Western University.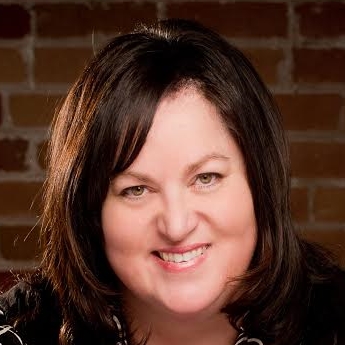 ---
Jackie Lauer
Accelerator Centre
HR/Leadership Culture Mentor
Jackie holds an Honours Bachelor of Arts degree in Labour and Employment Law from Carleton University, is certified in change management methodologies, four coaching programs, emotional intelligence, relationship systems theory, is a trained mediator, and sits on the Board for the HRPA Human Resource Professionals Association. She has worked for the Accelerator Centre (AC) since August 2011 to mentor and coach start-up CEOs, ensuring they are building a strong foundation for the people side of the business: engaged cultures, stronger leaders and a foundation of HR policies to support talent attraction and retention. Outside of the AC you will see her creating leadership development programs, assessing workplace cultures, facilitating vision/strategic plan retreats, mediating conflict and giving speeches on the topics like culture, leadership, trust, emotional social intelligence, personal branding, and her new favourite: neuroleadership.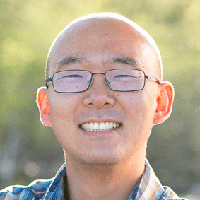 ---
Brian Jung Myeng Lee
B.Math., University of Waterloo
Technical Recruiter
Brian is a Computer Science graduate from University of Waterloo with Bachelor's of Mathematics. He started as an embedded systems programmer at BlackBerry in 2006. He always welcomes good technical discussions. He specializes in drawing technical talents to Syngli, and telling everyone about it. His main interest is inspiring people, and providing a fresh look at everything.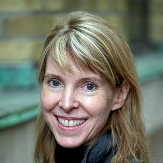 ---
Sheila McIlraith
Computer Science, University of Toronto
Knowledge Representation Advisor
Sheila's research is in the area of knowledge representation and automated reasoning. Her work has had notable impact on Semantic Web Services and emerging Web standards, as well as next-generation NASA space systems. Of particular relevance to Syngli is her expertise in web- and cloud-based semantic representation, probabilistic reasoning, and data-intensive decision-making. She has advised the company on upgrades to its modeling of users' knowledge states and learning trajectories.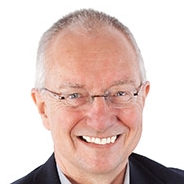 ---
Bob Rushby
Former CTO & VP R&D, Christie Digital
Technology Mentor
Bob holds a bachelor's degree in Electrical Engineering from the University of Waterloo in Waterloo, Ontario, Canada and a master's degree in Electrical Engineering from the University of Canterbury in New Zealand. He is a licensed professional engineer (P. Eng.) with Professional Engineers Ontario and has twelve patents. As Chief Technology Officer Christie Digital Systems Canada Inc., Bob guided the development and execution of Christie's technology roadmap to help enable Christie's rapid expansion. As Vice-President of Research & Development (R&D), he led the planning and exploration of new technologies. Bob co-invented Christie MicroTiles, an award-winning modular digital display technology designed for digital signage, architecture, event production and command-and-control environments. More recently, he led Christie's research into the use of laser technology for advanced projection systems.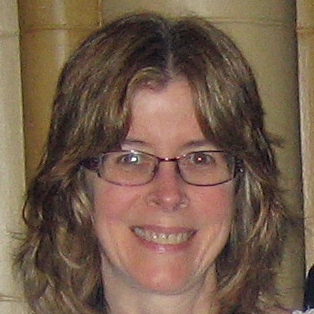 ---
Suzanne Stevenson
Computer Science, University of Toronto
Computational Linguistics Advisor
Suzanne's computational linguistics research takes a highly multidisciplinary approach integrating computational theories and techniques with insights from the fields of linguistics and psycholinguistics. A primary focus of her work is the automatic acquisition of linguistic knowledge from large text corpora, using machine learning approaches. Another main area of interest is work on cognitive models of human language acquisition and processing. She is advising Syngli on a suite of computational linguistic techniques to upgrade the system's ability to automatically create and evaluate content and responses.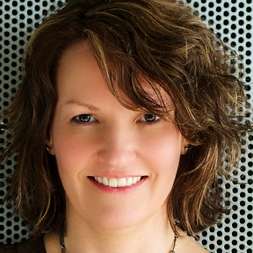 ---
Ellyn Winters-Robinson
Chief Marketing Officer, Ignition Inc.
Public Relations and Communications Mentor
Ellyn's focus is on delivering creative marketing, communications advice and leadership to the high technology sector – something she's been doing for more than 15 years, as a VP of Marketing with MKS and now flying her own flag under the Ignition name. As a seasoned marketing executive and business communicator, she brings to the table a well rounded understanding of the go-to-market challenges facing companies from start up phase through to maturity. Ellyn is unique in her ability to move from strategy development & design to tactical execution across the full marketing mix to transform a company's corporate and brand identity from lacklustre to brilliance.